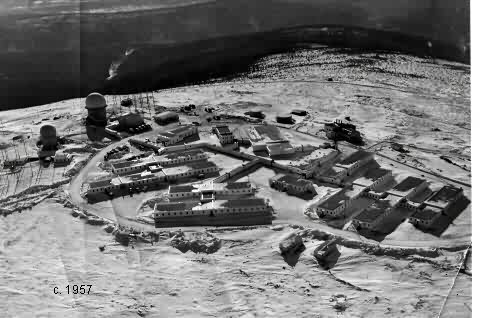 Murphy Dome as it was in fall of 1957.
New FPS-8 tower on left. CPS-6B on right.
744th AC&W Squadron
Murphy Dome AF Station
Fairbanks Alaska 1956 & 1957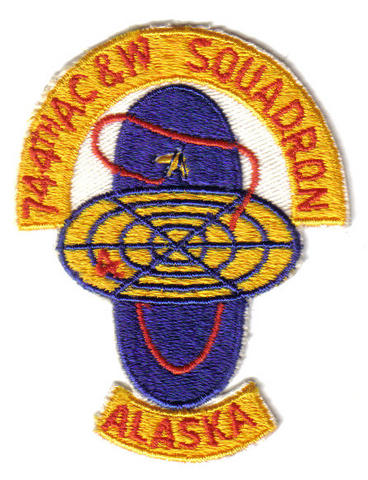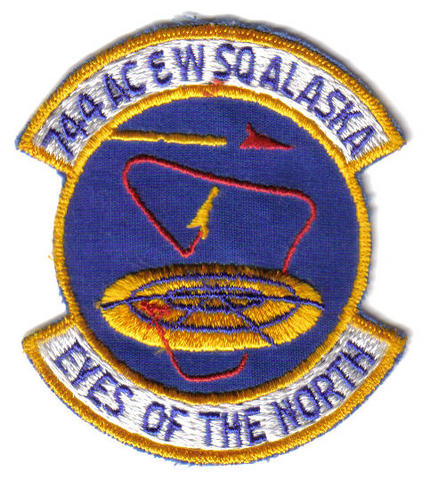 KAFB Electronic Fundamentals Grad 27SEP55
I need help to place names with picture
KAFB AN/CPS6B Class #18055 Graduation 8 Dec55
Murphy Dome Roster 1956 & 1957 updated 09/23//2014
Thanks to Dennis Reber who sent copy of orders when tour was reduced from 15 to 12 months on 28Jan58 for 67 Airman and Officers. .
List of Commanding Officers 1951-1983 (07/04/13)
Murphy Dome Pics New info on Current FPS-117 Radar
Murphy Dome Poem from Dennis Reber 04/01/11
Misc pictures from 1956 & 1957 & 1974
Pictures from Jimmy Gagnon's Son. NEW Jan 2007
Thank you Joe. Your father Jimmy was a good friend
Thank you Becky
Cabin Abandoned Miners Cabin discovered by Marv Hassebroek. Marv & RM guys claimed and rehabilitated it.
CommentPage Note fron 1/Lt Hunt 01/30/2014
Fairbanks News-Miner Arctic Web Cam (by ARRX depot)
(Looks south towards downtown)
Do you have pictures (or slides) of your time at Murphy Dome that you will share? Scan and email them in as hi rez as you can or email me and I will give address to send them and we will carefully scan and put on CD and return them to you.
12/31/10 See Blog comments left at Susan Stevenson's web site
Susan lives in North Pole and is wonderful AK Photographer
http://susanstevenson.com/blog/2010/02/murphy-dome-from-someone-who-was-there/
This Website is dedicated to the Airmen and Officers who served at Murphy Dome in 1956 and 1957.
For most it was a unique & one of a kind "Semi-Remote"15 Month Tour of Duty.
Amazingly my appeal to the AIG [Air Inspector General] resulted in the tour being reduced to 12 months in 1958 like the other remote AC&W sites. S/Sgt John Falk
Pictures from Ken Collis Jan 2007
Ken and Dennis Reber working on names
Pictures from Art Strohmeier New 01/17/07
Pictures from Richard Eselby New 04/07/09
New pics. Civilian gang and a Bubble Check by B29 refueler
Lots of new scenes in these
Pictures from Joe Bender July-Oct 2009 Deceased 9/5/14
and letter from Debi Bender
Pictures from Doug Dubrish from 1973
Thanks Lee Hudson for Roster updates for Comm Center 2/10
Pics -Joe Strauss (Hughes Rep Feb63-Feb64 (NEW 12/31/10)
Thank you Joe for sharing these great Hi Rez Photos
Pictures from 1/Lt Giles Hunt (new May 2014)
Thank You Giles. You're the first Officer to send pics.
Maybe some of your fellow Officers will dig up some pictures and say hello.